The 2007 generation joins the Paris Saint-Germain
Paris Saint-Germain are delighted to announce that 15 new players have joined the club's academy ahead of the 2022-2023 season.

Amongst the 15 new academy members, 13 have come from the club's pre-academy: Yanis Bastaraud, Oumar Camara, Noah Cousin, Ibrahima Diaby, Vainqueur Diyinu Nzinga, Joane Kouakou Gadou, Daniel Marques, Noah Nsoki, Quentin Ndjantou Mbitcha, Djamy Olax, Chams Soule, Bocar Sy and Axel Tape. Abdou Fanne Drame and Isaac Mensah had been, up until now, training at France's national football centre in Clairefontaine whilst also carrying out trials with Les Rouge et Bleu.

The youngsters will join the Paris Saint-Germain Academy, which has been ranked as one of the best in the country by the French Football Federation, on 20th July and will follow the club's three-pronged project: sport, schooling and education.

The club would like to congratulate this latest generation of young talent and wishes each one of them every possible success within the academy.


THE 15 NEW ACADEMY MEMBERS: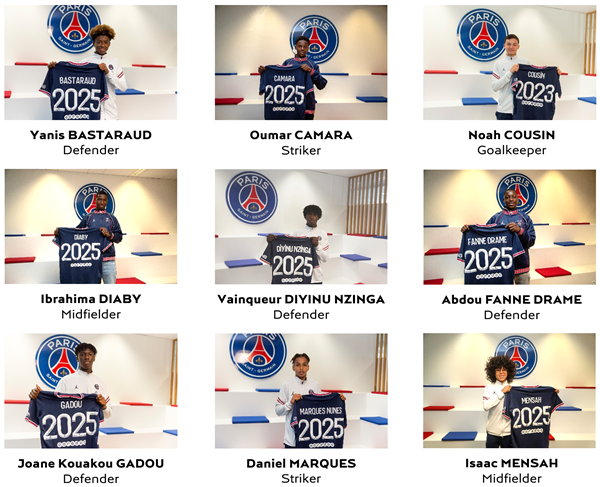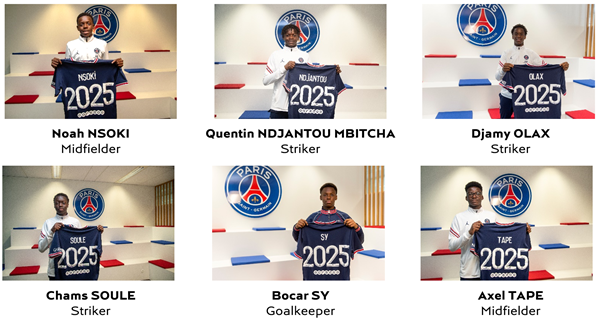 Download the PSG Official App and subscribe to Pressroom notifications so you don't miss out on any of our content for the press.
Download